Speaker Details
Speaker photos and Biographies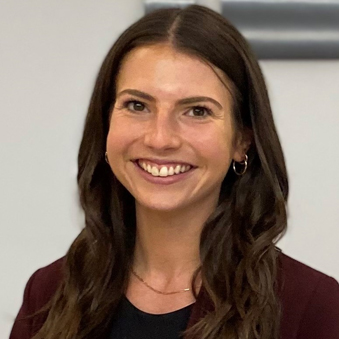 Chloe Allan
Senior Associate, ESG Advisory Services Practice – RSM Canada
Chloe is a Senior Associate in RSM's ESG Advisory Services Practice focused on advising middle-market companies on environmental social and governance readiness, strategy development, and the incorporation of ESG metrics into corporate decision-making and strategy.
Serving both domestic and international clients, Chloe has significant experience in public and private sector stakeholder engagement. Through her time as a consultant, she has led both small and large sized organizations to develop tailored solutions to their unique problems rooted in sound business principles, innovative policy, and thoughtful communication.
Chloe holds a Masters in Global Affairs from the University of Toronto and a B.A. in Law.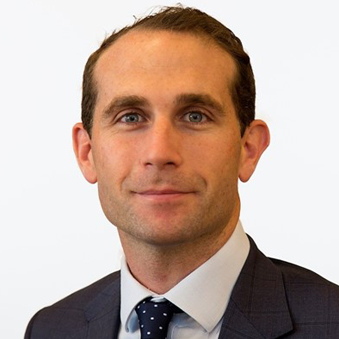 Marcus Berry
, CAIA, CFP
Vice President, ETF Specialist – Invesco
Marcus Berry is an ETF Specialist at Invesco. His primary responsibilities include representing Invesco's ETF line-up in the Canadian market, as well as supporting the company's distribution team. Invesco is one of the world's largest Investment Management companies with assets under management of over $1.5 trillion.
Marcus joined the company in 2004, working out of the London office before transferring to the Canadian division in 2007. He is based out of their Vancouver office and works with advisors across Western Canada.
Marcus graduated from the University of Southampton (U.K.) with a degree in Economic Geography, and holds the Chartered Alternative Investment Analyst designation (CAIA), as well as the Certified Financial Planner designation (CFP).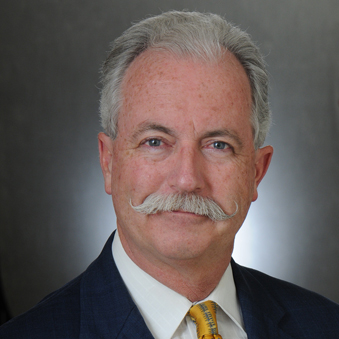 Pat Bolland
Business Madia Guru
Longtime business commentator Pat Bolland has been a business thought leader north and south of the border. Pat worked his way up in the investment industry from floor clerk on the Toronto Stock Exchange to VP with a top tier firm before moving into broadcasting.
Pat's been business editor at four major networks, currently Sun New Network on 'AM Agenda'. He has parlayed his TV hosting skills into media training, corporate PR as well as hosting, moderating and webcasting for events and conferences. Not to mention a lot of lacrosse coaching. Despite all his business and sport acumen he's best known as "the guy with the 'stache".
Follow him at @patbolland.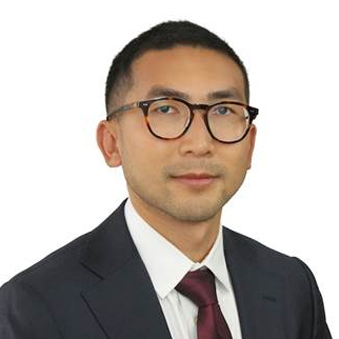 Elgin Chau
ESG Integration Manager, Responsible Investment – BMO Global Asset Management
Elgin supports ESG integration across the different investment teams and asset classes at BMO GAM. Elgin joined BMO GAM from Act Analytics, an ESG analytics company he co-founded, which recently exited to a large financial data provider.
Prior to that, he has worked at Connor, Clark & Lunn Investment Management where he was the quantitative equity product specialist, and at Guardian Capital as a quantitative analyst where he was responsible for the design and implementation of systematic investment strategies.
Elgin holds a BSc in Computer Science from the University of Toronto.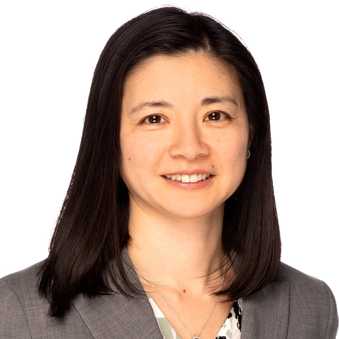 Adelaide Chiu
, CFA, CPA
Vice President, Head of Responsible Investing & ESG Services – NEI Investments
Adelaide Chiu joined Aviso Wealth as NEI Investments' Vice President, Head of Responsible Investing & ESG Services in 2022. She leads the Responsible Investing (RI) strategy with a team of RI professionals and works in partnership with the leadership team. Adelaide brings over two decades of investment management and responsible investing experience.
Most recently, she was a portfolio manager at OMERS, where she managed a global equities portfolio, including the integration of ESG factors into investment decisions. She also led the firm's integration of Sustainable Investing (SI) into the investment process for Capital Markets. Adelaide was a member of the organization's SI Committee and climate-focused working group, helping guide corporate SI initiatives around carbon foot printing, net zero and the adoption of emerging reporting frameworks. She was also involved with ESG advocacy with corporates and provincial and federal regulators.
Prior to that, Adelaide worked at Mackenzie Investments, as Vice President and Portfolio Manager on the North American Equities Team. She led the integration of sustainable investment analysis, supported the company's UN Principles for Responsible Investment (UNPRI) initiative and was a member of the Responsible Investment Committee. While there, she was also the inaugural lead of the firm's gender equality initiative.
Adelaide has also worked in the investment banking division at BMO Nesbitt Burns, as well as at PricewaterCoopers, a global accounting consultancy firm.
Adelaide currently holds a director position on both Boards of the Responsible Investment Association (RIA) and Ecologos. She also is a member of the Technical Committee for Climate Engagement Canada.
She holds a CFA charter, CPA (Chartered Accountant) designation, as well as the Fundamentals of Sustainability Accounting (FSA) credential. She also earned a Certificate in Environmental Citizenship from the School of Environmental Sciences at the University of Guelph. Adelaide graduated from the Rotman School of Management, University of Toronto, with a Bachelor of Commerce (Hons).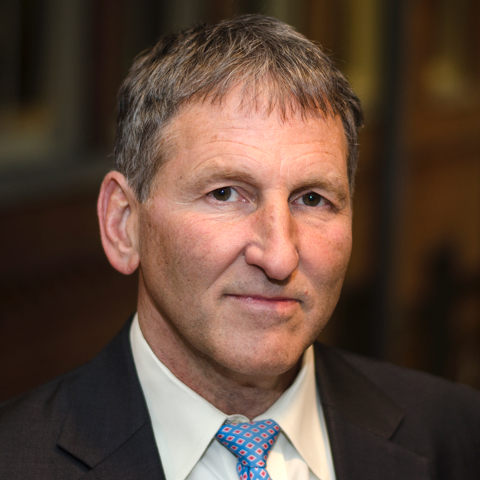 Dr. Sean Cleary
, Professor, CFA, ICD.D
Chair of the Institute for Sustainable Finance – Smith School of Business, Goodes Hall, Queen's University
Dr. Sean Cleary is Chair of the Institute for Sustainable Finance based at Smith, as well as the founder and Director of the Master of Finance program.
He holds a Ph.D. in finance from the University of Toronto, an MBA, and the Institute of Corporate Directors (ICD.D) designation. He is a CFA charter holder, is a current member of the CFA Society Toronto Advisory Council, and is a former member of the Board of Directors for the Toronto CFA Society and the Atlantic Canada CFA Society (where he served as President).
Dr. Cleary has authored 14 finance textbooks and has published more than 30 research articles, including several in top tier finance journals. His publications have been cited over 4,700 times and he has received several major research grants. His most recent research and educational interests focus on the field of sustainable finance.
He is an Associate Editor for two finance journals and frequently serves as a reviewer for many of the top finance journals. Dr. Cleary regularly serves as an expert witness on cost of capital and capital markets.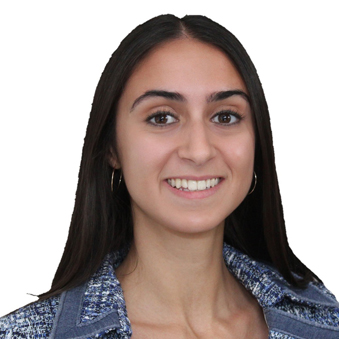 Sabrina Fanelli
National Accounts Distribution – BMO Global Asset Management
Sabrina joined BMO GAM in 2019, working on various teams including Advisor and Institutional Mutual Fund Distribution Channels, ETF Portfolio Management, and Global Strategic Initiatives.
Prior to joining GAM, Sabrina also held positions in Retail Banking and Anti-Money Laundering at BMO.
Sabrina graduated with a Bachelor of Business Administration with High Distinction from the University of Toronto and is a CFA Level III Candidate.
Michael Greenberg
, CFA, CAIA
Senior Vice President & Portfolio Manager – Franklin Templeton Canada
Michael Greenberg is a Vice President, Portfolio Manager for Franklin Templeton Investment Solutions. He is a member of the FTIS Investment Strategy & Research Committee specializing in fixed income strategy and has co-portfolio management responsibilities for all Canada-based managed programs, including Franklin Quotential and Franklin LifeSmart. He also manages institutional mandates in North America and Asia.
Mr. Greenberg joined Franklin Templeton Investments in 2006 and has 15 years of experience in the financial services industry. Prior to that, he was responsible for business development, product development and research for an alternative investment boutique Tricycle Asset Management in Toronto. He began his career at Fidelity Investments based in Toronto working with group retirement plans.
Mr. Greenberg holds a bachelor of commerce degree from the University of Ottawa. He is a Chartered Financial Analyst (CFA) charterholder and a Chartered Alternative Investment Analyst (CAIA) charterholder.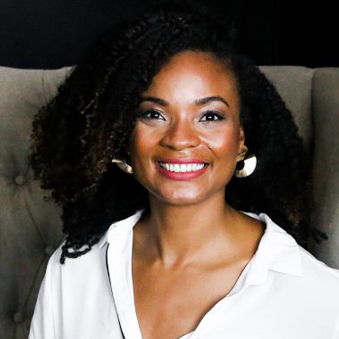 Michela Gregory
Director, ESG Services – NEI Investments
Michela Gregory joined NEI Investments as Director, ESG Services in 2021. Prior to joining NEI, Michela was based in Ghana with an impact investor focused on early-stage investment in sub-Saharan Africa. She is a lawyer by trade, and practiced plaintiff-side class actions law in Canada across various legal issues including: securities litigation, product liability, consumer protection and price fixing issues. Michela holds a B.A. in Honours Business Administration from the Ivey Business School and a J.D. from Osgoode Hall Law School.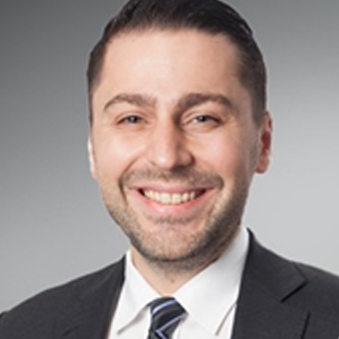 Alex Kotsopoulos
, CFA
Partner, ESG Advisory Services Practice – RSM Canada
Alex is a partner in ESG advisory practice for RSM Canada LLP, helping public and private companies integrate sustainability factors into their strategy and operations to drive improvements in financial performance and societal outcomes. He works across a variety of industries to provide strategic consulting services to private and public sector organizations looking to assess projects, programs and initiatives from a broader socioeconomic and environmental perspective. An economist by training, Alex works closely with RSM's global economics group to produce thought leadership on topics relevant to the Canadian economy, including sustainability considerations and economic development, and is routinely cited in the Canadian news media. Alex has more than 17 years of experience and is based in RSM's Toronto office.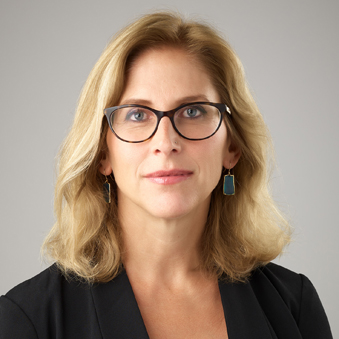 Heather Lang
Principal – ESG Global Advisors
With two decades of experience in ESG and sustainable finance, Heather has worked with prominent global institutional investors, financial institutions and corporations to advance ESG integration and allocate capital to sustainable solutions.
She is a frequent presenter on ESG and sustainable finance topics at global conferences and webinars.
Prior to joining ESG Global Advisors, Heather held leadership roles on Sustainalytics' ESG Ratings, client relations and corporate solutions teams over her 18-year tenure at the company.
Tony Mahabir
, MBA, CIM, CMC, RWM, RRC, CFP
Chairman and CEO – Canfin Group of Companies
President – Convention of Independent Financial Advisors (CIFA)
Tony Mahabir is very active globally in promoting Responsible Investing, financial literacy and professional conduct through his generous contribution of time as President of CIFA: a non‐profit foundation and non‐governmental organization with general consultative status with the Social and Economic Counsel (ECOSOC) of the United Nations to participate in the UN SDG Goals.
Here at home, he is a Real Wealth Manager (RWM) recipient and Director of The Society of Real Wealth Managers. He is also a Professor of Finance & Management Studies within the Faculty of Business at Humber Institute of Technology and Advanced Learning for The Bachelor of Commerce & Finance degree programs. He lectures on Managerial Accounting, Enterprise Resource Planning, and Business Communications. On the Finance side, he teaches the Advanced Certified Financial Planning, Retirement Planning, Risk Management and Estate Planning courses. Concurrently, he is the Chairman and CEO of Canfin Financial Group – to offer professional wealth management services to businesses, professionals and individuals across Canada.
Outside of work, he is the Chairperson for The Canadian Institute of Financial Planning – a virtual learning institute offering traditional and web-based financial education for the financial services industry. As indicated earlier, he is also a director of on the board of The Society of Real Wealth Managers.
In the past, he has been a director of: the U.S. Based Financial Planning Association and on the Board of Governors for Humber College Institute of Technology & Advanced Learning.
He is also the recipient of the FP Canada Fellow distinction, which formally recognizes individuals who have helped advanced the financial planning profession.